Lucas putting on his sunglasses over the Family Reunion weekend, July 8-9.
Zachary's sandy hands. I LOVE this picture and our brand new Fujifilm S5100. I know it's an older model but it still takes AWESOME pictures. You can see all the grains of sand on his hands!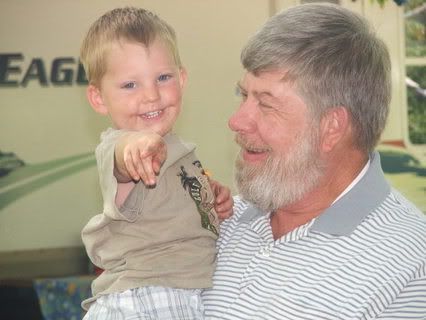 My dad and Lucas. They have such a special bond. I love seeing it. Dad is such a better grandpa than he was a Dad. Why? He's more mellow....more forgiving in so many ways. And less stressed I think because he's not the one providing for the boys...so he can enjoy them all that much more. And Lucas is definetely a Grandpa's boy!