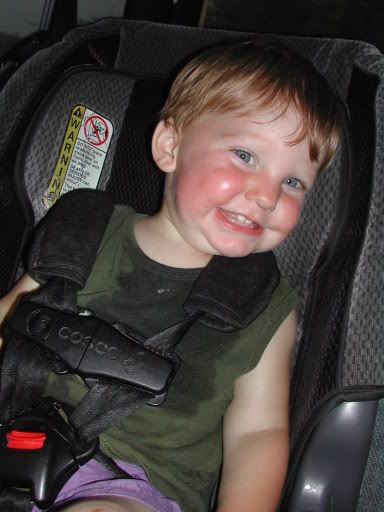 Dear Lucas,
4 years and 9 months ago, I had a dream.
The Leibrand family then consisted of Mommy, Daddy and Zachary who was about 1 ½ at the time. On vacation in Wisconsin, Mommy had "the dream". The dream that told me truer than a pregnancy test could that I was pregnant with another baby. You. Daddy, of course, didn't believe me, but I knew it.
Two weeks go by and we got the positive test that confirmed my belief. We were expecting another child to add love to our family. (age in pic...16 months)
Over the last 4 years (Wait! FOUR years? How did you become four years old?) you've grown into an amazing, bright, vibrant, charismatic boy. You've enhanced our family. You bring laughter and joy and love to our family every day; sometimes in small ways and sometimes in a way that bring a giant belly laugh to all those around you. You, Lucas Michael, have a gift. A gift of laughter. A gift to touch those around and make them laugh and appreciate the life they've been given. That's a very important thing; one I'm repeatedly thankful for.
Over the last year you have grown
up so much. You started preschool at your 3rd birthday and went to school for the summer with your big brother. The teachers all told me that you were a quiet boy who was a bit of a follower, but you followed directions very well and tried to get along with the others. Then Zachary went onto kindy and you were alone at the preschool. You blossomed there. You made friends. You became your own identity at school. And on the way home from preschool every day for the last 8 months you talk non-stop about everything you learned, heard, and did. You are so incredibly smart. Sometimes it surprises us when you come out with some fact that we're SURE you couldn't possibly know...and yet you do. For 2 months we have heard all about the planets "Did you know that the sun is a star? And that the Earth moves around the sun? And Pluto is the coldest planet because it's the farthest from the sun?"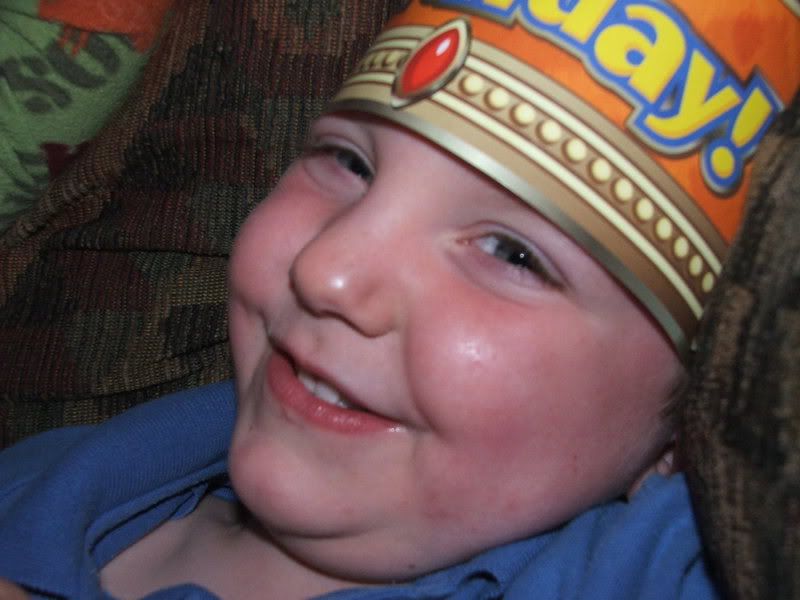 But, it doesn't end there. You pick up things every where. I remember being in the store with you a few months ago and you picking out the letters of your name off the formula can that you were carrying. I went to school and let them know you could start learning your last name...which you have now. Along with your birthdate, our phone number, the list goes on.
I know we've had a rough year, buddy. You've been usurped as the baby in our family and I know that some of the issues we've been having the last few months is a bit of the "middle child syndrome" coming out. I understand. I remember. I promise to make some special time for just you and I so you can see how truely special you are to me. And what an incredibly important role you play, just by being you!, in our family.
I love you little man,