I love holidays. I love seeing the excitement of the boys and now Elizabeth. Because let me tell you what, she was excited when she found jelly bean shaped eggs that were meant for her left on the floor by the Easter Bunny.
Our festivities usually start on Saturday when we color our Easter eggs. This year, E was sleeping during it, so she'll get her first egg coloring session next year. Zachary shows his intensity while drawing on an egg before dipping it in colors.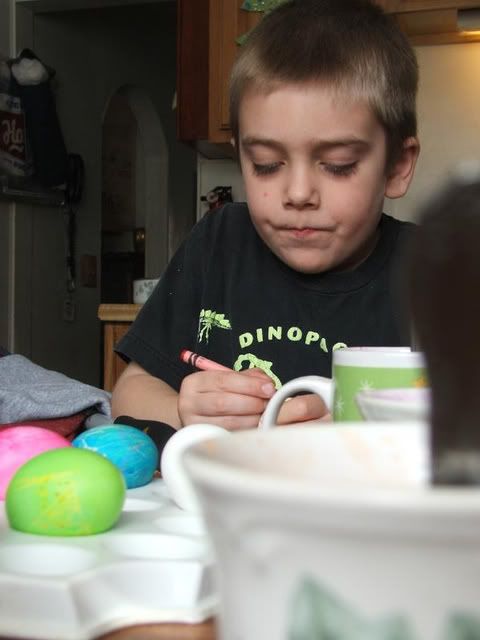 Lucas studies his handwork.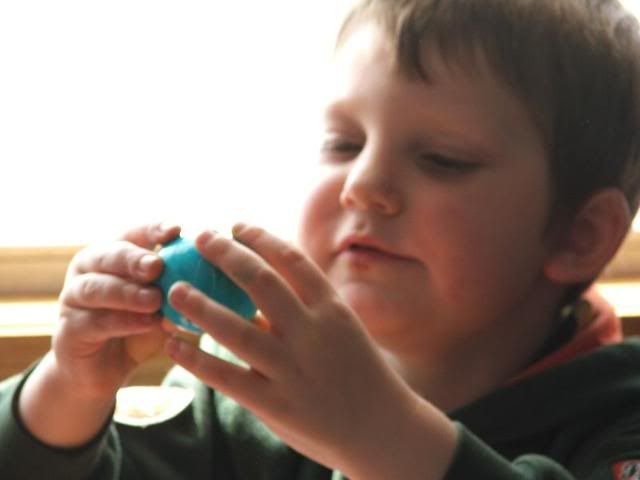 Zachary is telling Lucas "You better not!!" This is just such a typical interchange between these two. I love this pic because of that. (And yes, those are still Christmas trees on our cupboard doors. Yes, I need to take them down.)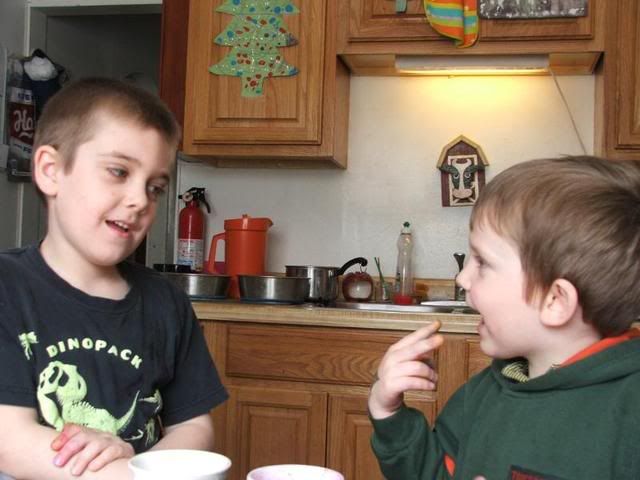 Our finished product. They were gorgeous colors this year after using neon gel food colors and 1 tsp of vinegar.
Easter Morning. Miss Elizabeth finds out that the eggs are filled with fruit puffs and she's hooked!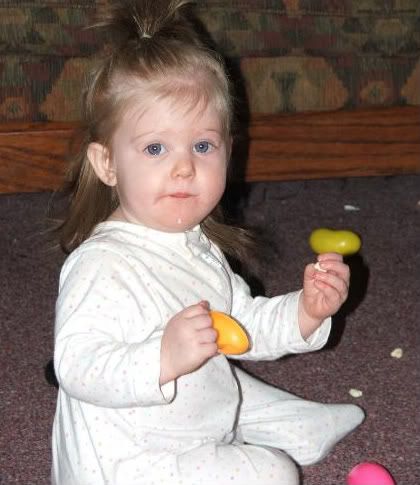 Zachary got excited over the jelly beans inside some of the eggs.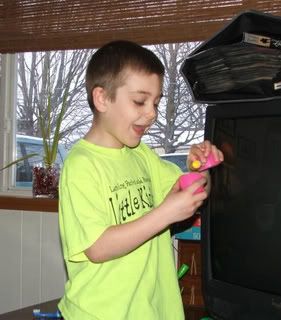 Lucas playing with his ferraris that were inside a couple of his eggs. (I just love his face in this pic...he always plays so intensely!)
The chocolate is already almost gone. But today the boys' decided that Daddy should have some Ferrero Rocheres since the Easter Bunny forgot him. So, it'll be a few more days until we're candy free again.